![]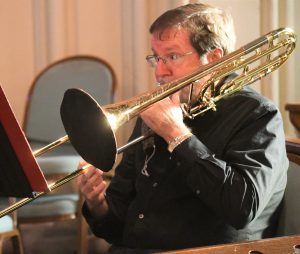 SCHEDULE A CONCERT
After an extended delay caused by the Omicron varient to the COVID-19 virus that lasted over two months, the Maine Pops Concert Band resumed operations on March 2, 2022. With the resumption of rehearsals, the band is now finalizing music for its 2022 spring and summer performance schedule.
Even with COVID-19 still impacting safety and health issues in Maine, the Maine Pops Concert Band is committed to making regular performances at festivals, special events, and community activities this spring. The band's annual spring concert is slated for 2:30 p.m. Sunday, May 22 at St. Luke's Cathedral in Portland. Other performance dates will be released later this spring on the band's regarding summer concerts and festivals.
Communities and organizations looking to schedule the Maine Pops at an open public community event are encouraged to contact the band president at president@mainepops.org.
For more information, please contact the president.
JOIN THE BAND
How to Join
CONTACT INFORMATION
President
Bob Swerdlow
president@mainepops.org