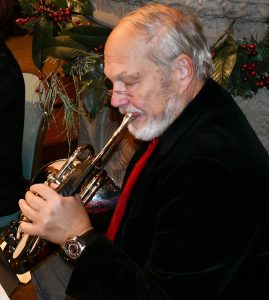 The Maine Pops Concert Band officially began its 2021-2022 season by resuming Wednesday evening rehearsals from 7 to 9 p.m.
With COVID-19 still present and impacting indoor rehearsal venues, the band will continue its outdoor sessions at the Falmouth Village Park in Falmouth, Maine.  The band continues to work with local schools and other locations to obtain an indoor rehearsal location before loss of daylight and colder temperatures halt outdoor sessions. As soon as venue is obtained, we'll update.
The band just completed a nine-week summer rehearsal season where about a third of the current membership spent the summer reuniting with fellow musicians and regaining their musical endurance in preparation for the fall season.  During the last three weeks, music for the fall season was issued via the band's virtually library, so those attending the final summer sessions got a jump on the new season.
The Maine Pops Concert Band  spent the spring of 2021 in virtual rehearsal, releasing five single performances between February and June.  The band also released a Christmas concert in December of 2020 and a conducted weekly online rehearsals to keep musical skills active.
Currently, the Maine Pops is rehearsing 8-10 compositions in preparations for concerts in November and December.
For more information on our continued musical mission, reach out to Bob Swerdlow at president@mainepops.org.
---