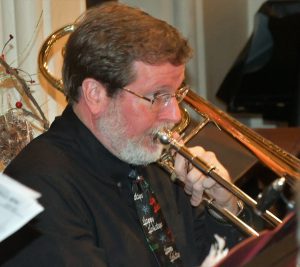 ---
---
Welcome to the Maine POPS Holiday 2020 Concert !
Each year, the Maine Pops Concert Band partners with St. Luke's Cathedral in Portland and the West Falmouth Baptist Church in West Falmouth, ME to perform holiday benefit concerts for local charities. In 2020, with live performance restrictions enacted due to the COVID-19 pandemic, the Maine Pops Concert Band was still able to fulfill its partnership with both charities, performing and releasing a virtual Christmas concert to raise funds for both. Individuals and organization still wishing to donate to these efforts can do so by clicking on the hyperlinks below:
St. Luke's Food Pantry
West Falmouth Baptist Church School Pantry program
The Maine POPS Concert Band is a 501(c)3 education charity.
The 2020 virtual performance was the first of its kind for the MPCB. Many thanks to the members of the Band, the director, and the volunteers who made this happen. Please let us know what you think!